Tracy Caulfield, IOM - President & CEO
Tracy is the President & CEO of the Cushing Chamber of Commerce.  She is a graduate of Oklahoma State University with a bachelor of Arts majoring in History. In 2018, she earned her Nonprofit Organizational Management (IOM) certification from the U.S. Chamber of Commerce Foundation,  a 4-year certification program. She also earned a Chamber Management Certification from the Oklahoma Chamber of Commerce Executives (OCCE) Chamber Management Institute in 2020, and currently sits on the Board of Directors for OCCE. Tracy and her husband Jimmy have been married for 20 years and share a son, Skyler, who is a graduate from Cushing High School and will be attending Oklahoma State University in Fall 2022. Tracy and her family have lived in Cushing for over 25 years. Tracy is passionate in helping to develop Cushing into being the best place to live, work, and do business.  Tracy has been with the Chamber for 9 years; her first two years as the Administrative Assistant/Billing Coordinator, then promoted to the President & CEO role in 2015. She sits on the Board at an advisory role for the Board and as an Ex-Officio, reporting on the Cushing Chamber and on the Cushing Chamber Foundation for Progress 501(c)3 Non-Profit Organization.

- Administrative Assistant/Billing Coordinator
Matt Turner, 25/8 Safety - 2022 Board Chair
25/8 Safety-Co-owner and the 2022 Board Chair of the Cushing Chamber. A Cushing resident since 2010, Matt and his wife, Amanda, have three kids Emery, 14, Ella, 12, and Ford, 9. Matt is an active member of the community and is involved in the Cushing chapter of Rotary International, the Cushing Hospital Foundation Board, and an advisory board member to the Bank of Cushing, a BlueSky Bank. Matt is a member of OakGrove Baptist Church and enjoys hunting, fishing, and reading when he's not busy coaching basketball or baseball. When asked about his time on the Chamber Board Matt responded, "I'm excited about the growth we're seeing at every level in our community! We've got a lot of momentum going into 2022 and much of that is a direct result of our business and community leaders taking action. Our Chamber desires to facilitate industry growth and it is a privilege to be a part of an organization that actively serves our local businesses."
Nick Naifeh, Naifeh's Deli and Grill - 2022 Board Chair-Elect
NIck is the General Manager at Naifeh's Deli and Grill. Naifeh's Deli and Grill have been a member of the Cushing Chamber since they opened in 2004. Being a member, Nick says,  helps keep them connected to the rest of Cushing and the surrounding area. When asked why he accepted being on the Chamber Board, he stated " I joined the Cushing Chamber Board of Directors in 2018 to help give back to the Chamber. I enjoy being a part of the decision-making process that helps keep Cushing moving forward.
Dana Cramer, Century 21 Millenium - 2022 Board Vice Chair Finance
Dana has been with Century 21 Jolley Realty as a Realtor since 2015. In October 2020, she purchased the company and became the new Broker/Owner of Century 21 Millennium. She n a resident of Cushing since 2011, moving here from Oklahoma City. I have 5 grown children, and am a proud Gigi to13 grandkids so far. I love being involved in the community, as I feel it serves my clients wellbeing a local expert in the buying and selling process. The chamber has been an amazing avenue to be involved, get to know other business professionals in town and have an opportunity to greet the new families coming to our community. I also own Serendipity Properties, LLC providing quality rental properties in Cushing, as well as A-Z Property Management, LLC, providing property management for other rental properties in the area.
Nancy Overton, Central Tech Drumright Campus - 2022 Board Vice Chair Program of Work
Nancy is the Central Tech Assistant Campus Director at the Drumright, OK Campus. Nancy and her family have worked and lived in the Cushing/Ripley/Drumright community for over 20 years. Her and her husband Robert have two beautiful, 15-year-old twin daughters, Kendyl and Carolyn Overton. Nancy has worked at Central Tech for approximately thirteen (13) years in various capacities, serving schools, businesses, and industries throughout our district, in an effort to produce a highly skilled and successful workforce. Central Tech believes in and values the work the Cushing Chamber does for the business and community members of Cushing. When asked about her volunteer work on the Chamber Board, Nancy responded: "I truly appreciate serving on the Cushing Chamber Board. It allows me to learn and develop a greater understanding of the business community and it's needs."
Jonathan Tinnie, Hard Hat Safety & Glove/Golden Reflections & DJ Express
Jonathan is the Cushing area sales representative for Hard Hat Safety and Glove in Tulsa; he is also the owner of Golden Reflections & DJ Express entertainment business in Cushing.  Jonathan is from Cushing and a graduate class of 1993. He is married to Sarah Tinnie and together they have a son, Preston Tinnie. He has been with Hard Hat for 3.5 years. Jonathan also helps take care of day-to-day operations at the store. He enjoys being on the board to help promote the quality of life and businesses in Cushing and be part of a strong organization that helps to that every day!
Larry Mattox, Central Rural Electric Cooperative (CREC)
Larry is the Director of Communications at Central Rural Electric Cooperative in Stillwater, OK.  He is responsible for overseeing all marketing and communication efforts of the cooperative and its fiber subsidiary, Centranet. Larry has more than 15 years of cooperative communications experience. He holds a Bachelor of Science degree in Agricultural Communications from Oklahoma State University and Master of Science degree in Communications from Purdue. He lives in rural Cushing with his wife Sarah and three kids.
Lois Lane, Khris Fowler Insurance Agency 
Lois is the Agency Manager at Khris L. Fowler Agency.  Lois has a beautiful daughter, wonderful son in law and precious 1 1/2 yr. old granddaughter. Luckily, they live very close so she is able to spend time with them. She enjoys fishing, kayaking and spending time with family and friends. She has been working for Khris Fowler Agency for almost 8 yrs. She enjoys being on the Chamber Board; it is a great opportunity to help businesses and participate in local events for Chamber fundraising. She enjoys meeting new people and being able to network.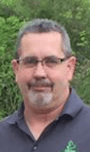 Don Huckabay, Dove Properties
Don is the Owner of DOVE Construction & DOVE Custom Cabinetry in Cushing. He is married to Verna Huckabay, they have 2 adult children, 2 adult bonus children and 2 grandchildren. He has been in business for 7 years in the construction part of the business and 2 years in the cabinet shop. Don joined the Chamber to be more involved in the city's activities, to be able to network with other businesses and have more business recognition. When asked why he accepted a seat on the Chamber Board, he stated "It is important to me to be on the Board of Directors to be part of the Chamber's decision-making, to be more informed, and to help the city's businesses to prosper. This is my first year serving on the board and I am looking forward to being a part of something I believe to be very helpful to our city's businesses."
Carol Medford, Greenlife Planet
Carol is the Owner / Manager of Greenlife Planet in the Broadway District in Cushing.  Originally from Trinidad and Tobago, she previously lived on Long Island, NY from 2007 to 2019, where she owned and operated a business. In 2019, she moved to Cushing to start her new adventure and follow her passion of owning GreenLife Planet, a plant shop and garden center. When asked why she accepted a seat on the Chamber Board, she responded: "Being on the Chamber of Commerce board is important to me because it gives me the opportunity to serve my community and fellow businesses, to the best of my ability, whilst building relationships."
Vickie Nighswonger, Bank of Cushing, a BlueSky Bank
Vickie is the Community Treasury Management Officer at Bank of Cushing, a branch of BlueSky Bank. Vickie works with businesses, opening accounts and setting up Business online banking services. Bank of Cushing loves being involved in our community and serving our customers.
Kerri Wharry, Plains All-American Pipeline 

Kimberly Sullivan, CoreCivic/Cimmaron Correctional Facility

Jesse Roberts, Summit Utilities
City Manager Terry Brannon, City of Cushing
Economic Director Bruce Johnson, Cushing Economic Development Foundation
Bruce is the Director of the Cushing Economic Development Foundation. Bruce Johnson works closely with business leaders, entrepreneurs, the City of Cushing Industrial Authority, the Chamber of Commerce, civic organizations, and others to promote opportunity and stimulate economic growth in Cushing. He is in part responsible for business and industry recruitment and retention, as well as developing programs and initiatives to improve the economic well-being of Cushing and its citizens. He has been married to his wife Katie for nearly 20 years, and they have two daughters, Atala and Morgan. He earned a Bachelor's of Political Science from Southwest Baptist University in Bolivar, Mo., and Masters of Public Administration from the University of Missouri – Columbia.
Superintendent Dr. Melissa Amon, Cushing Public Schools
Dr. Melissa Amon is the Superintendent of Cushing Public Schools and is a proud product of the Cushing Public School system, she graduated with the Cushing High School class of 1991. Dr. Amon obtained her bachelor's degree in secondary education from Oklahoma State University, a master's degree from Northeastern State University in school administration, and a doctorate from the University of Oklahoma in educational administration, curriculum, and supervision. Dr. Amon has served in many roles for Cushing Public Schools over her 24 year-long career, including as a teacher, building administrator, and district level administrator. She currently lives in Cushing with her husband, Dr. Don Amon. They have two grown children. Zach, who currently lives and works in Tulsa and Zane who currently lives and works in Edmond. Dr. Amon is proud to be a member of the Cushing Chamber of Commerce Board of Directors and sees it as an opportunity to continue to help develop and grow the community that she loves.
Robert Williamson, Sac & Fox Nation